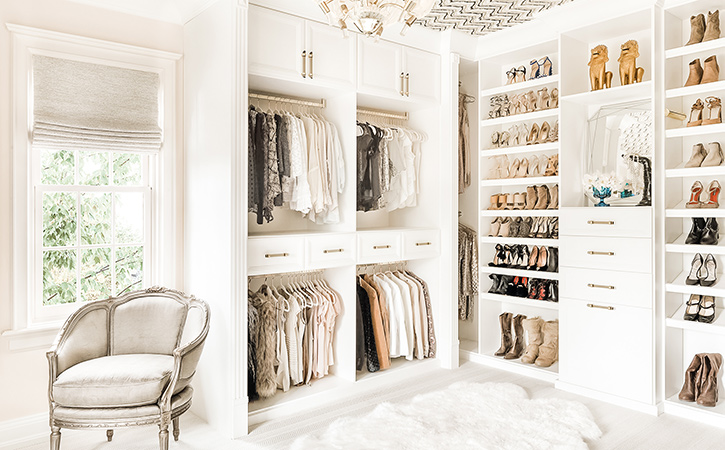 2021 will be here before you know it, and what a way to begin the year with a bang!
This year has certainly been one for the books, and it has brought with it things we never thought we'd see in terms of how we are living our lives. For one, we've had to slow down, and for many of us, the slowing down process has truly been a gift, not to mention a source of other positive change in our daily lives.
Among those changes has been the need to sequester ourselves at home. Most of us have found ourselves living this new lifestyle in our sweats for a good part of this last year. And while, initially, that felt like a joyous gift for many of us, it has ultimately left us feeling not quite as chic and put together as we would like to be.
So here we are, on the verge of a new year, in the mindset of looking toward a new beginning. We want something different and current to bring to 2021. This is the perfect time to create that fresh, updated outlook by reassessing your wardrobe and bringing a new "vibe" to how you put yourself together.
What better time to take advantage of a fabulously fun, unique, and practical gift-giving opportunity than the holidays?! This is the perfect gift to begin a new year and truly light up someone's world–whether that someone is you or someone you love!
The New Year, New You Wardrobe Update Special | 3 hours – $395
This package is ideal for women who are primarily happy with their wardrobe but need some fresh ideas on recombining and re-purposing existing pieces and filling in some of the "holes" that may be missing in their wardrobe.
Included in this package:
A 1-on-1 virtual closet overview with Bobbi
The creation of a mini "Needs List," based on what's missing from the recipient's wardrobe
Shopping from the needs list that Bobbi will personally attend to and make available to the recipient.
The result? A wardrobe refresh perfect for ringing in a brand new year!
Are you ready to give the gift of style?
Not quite what you're looking for? We'll create a custom gift package specific to your needs!