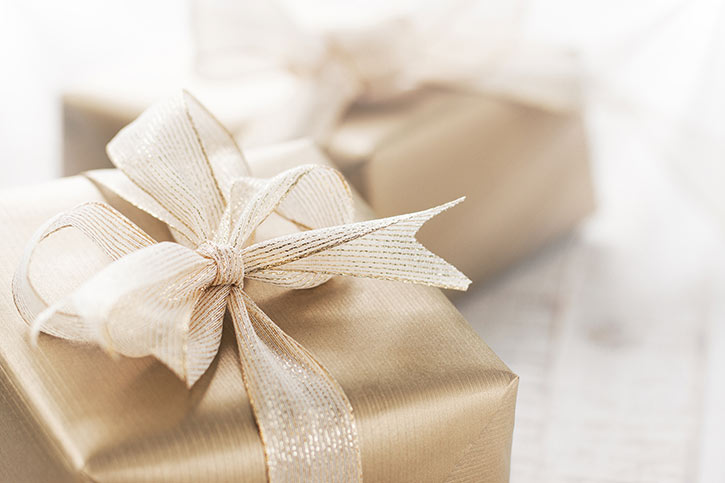 Photo: Adobe Stock | nerudol 
One of the things I love most about the holidays is gift-giving.
We experience such joy finding that perfect "something" for the people we care about and seeing the expression on their faces as they absorb the amount of care that went into your finding that perfect gift.
Of course, the adventure of finding that oh-so-perfect gift is often accompanied by the exasperation of seeking it. We have all experienced said frustration and the panic that we wouldn't find exactly what we want.
So, it is our hope that what we have here will help simplify the process for you and relieve some of that angst we have all felt. With that in mind, this week, we continue our theme of delicious holiday gifts that hit that perfect note and bring a joyous smile to the face of your loved ones.
GIFTS TRAVEL LOVERS
If you have lovers of travel in your life, we have found some guide books to locations we love and frequent that put a detailed focus on visiting areas of the cities that you might not have known about. These are sophisticated travel guides that bring new light to these places. And speaking of travel, we had to include two magnificent books on St. Tropez and the House of Chanel. Both of these fabulous books make the perfect gift for lovers of the South of France and Fashion.

GIFTS FOR BEAUTY LOVERS
Next, we found a few glorious beauty tools. The Revive skincare collection is one skincare system that I personally believe does prevent aging and is truly the gift that keeps on giving! 
When I worked at Neiman Marcus I was the number one seller of this product in the store and I believed in it so much that I marketed for them in London, introducing them to Harvey Nichols and Harrods.  This product is a miracle worker and what an incredible gift! 
In addition, we have a hairdryer designed to cut down on time and the wonders it works provide a salon-quality blowout. It is lightweight, extremely powerful, and features ionic technology. We have also included a sonic ion skin brush that is guaranteed to clean your pores and keep your skin damage-free. I love that it is waterproof and can be used in the shower as well as at your sink.
And lastly, but certainly not least in our beauty category is the Balmain Paris Hair Couture straightener. It is super lightweight, cordless, and designed for use at photoshoots and runways shows. It can be adjusted to three pre-set heat settings and has titanium plates that glide through strands for a silky and shiny finish. It even doubles as a curling iron. So, you can see that each of these fabulous gift ideas have tremendous possibilities to WOW!

CHIC GIFTS FOR EVERYDAY COMFORT
We love our joggers, so we've included some yummy jogger options for everyday comfort and chic. And within that category, we even found some comfy jogger PJs… so perfect for getting cozy!
And while we are on the subject of (maybe) working out, you'll find a pair of Bang & Olufsen Beoplay earbuds below.  If you have never heard the quality of sound that comes from B&O sound systems, prepare to be awed. The difference in sound quality is more than remarkable. 

THE LUXURIOUS GIFT OF CASHMERE
These delicious treasures lead us into the luxury of cashmere. Here you will see just a few glorious and cozy gems all designed for snuggling comfort. We have a hot water bottle cover, an extraordinary reversible wrap, and a few phenomenal throws. Each is perfect for snuggling in the cold of the winter season.

LUXURIOUS SHOES & BAGS
And how could we leave out a woman's two favorite categories of chic… shoes and bags? 
Each of these stunning and fun style sensations is something we would all want to own; even the trendy slides we have included. And the bags? Well, they are nothing short of show-stopping gloriousness.  These are treasures that will bring delight to whoever is lucky enough to receive these spectacular, timeless pearls of style!

It is our sincere hope that these extraordinary and clever finds will make your holiday journey easier and your loved ones receiving these glorious gifts… very happy!  Have a joyous season!
Happy holidays from all of us at Be Iconic Style!