Two Game-changing Books that will alter your perception of the importance of style and how it can change your life.
Did you know that our self-confidence and self-esteem are so closely tied to how we feel about our appearance that it affects every aspect of our lives? You may not have considered it before, but how we feel about how we look has a huge impact on everything we do. Literally.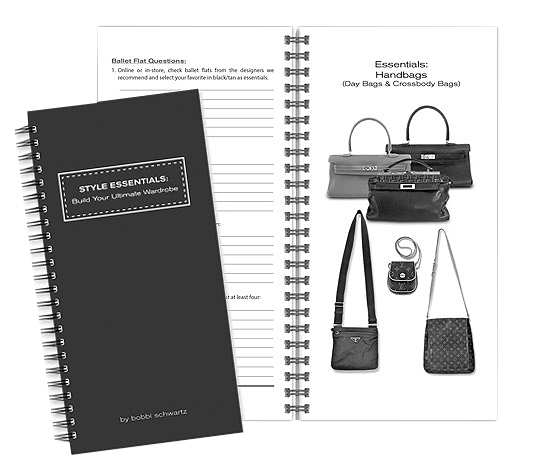 When you build an essential wardrobe using the system I elaborate on in my book, Style Essentials: Build Your Ultimate Wardrobe, you have what you need to dress for virtually ANY occasion life throws at you, and you can do so with speed and ease. This means you will always be able to go to your closet to put together confidence-building looks, rather than settling for something that feels "less than."
Not only are you saving yourself a tremendous amount of time, but you're able to dress without stress. And furthermore, when you have what you need, there is never any "emergency" shopping—a topic about which I feel very strongly. (For the record, when you have to shop this way, you rarely, if ever, find the soul-enhancing "perfect piece" that you truly need. Rather, you find something that looks "okay," and you settle.)
The point of this strategy is to create a system that allows you to be able to move through your wardrobe with ease, knowing that you will always have what you need at your fingertips. You will also look stunning in whatever you choose to wear. It's all about having the right, essential pieces that are simple, flattering, and work together. This simple concept is nothing short of a game-changer.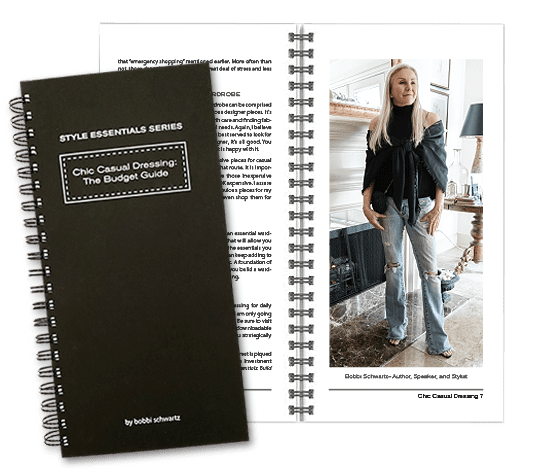 This new book is all about the art of casual dressing. In it, I focus on helping you find the perfect silhouettes and where to find them at value pricing. My philosophy is this: your essential wardrobe must be made up of designer-quality investment pieces that will last for years, but your casual wardrobe can be acquired at any price point from Neiman Marcus to Target.
Since I am also a steadfast believer in fiscal responsibility, if your budget allows for designer casual clothes, go for it! If not, you can still look fabulous on a budget, and I'll show you how. The most important thing to keep in mind as you're taking in all that I am going to share with you is this—the pieces in your casual wardrobe can BE cheap; you just don't want them to LOOK cheap.
To that end, Chic Casual Dressing: The Budget Guide might easily be the answer to all (or most) of your casual dressing fashion dilemmas. In it, you will learn all about the key pieces for chic dressing that are essential to every woman's wardrobe, options regarding what the silhouettes for those pieces look like, and my dressing philosophy regarding the categories you want to invest in and the pieces that make up those categories. You will also learn why you want to build your wardrobe around those essentials.