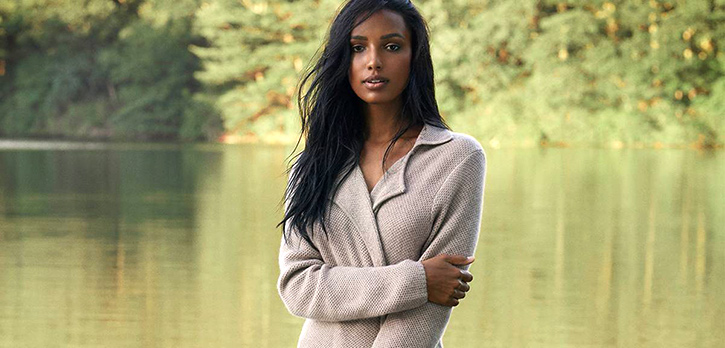 The cold weather months bring with them the cozy luxuriousness of the season's looks.
Fall has most assuredly arrived and, with it for most of us, cooler weather. As the temperature falls, we can't help but think of the season's cozy textures and luxe looks—especially when it comes to the upcoming holidays. Thanksgiving is just around the corner, and then we are fully into the holiday season.
Alongside the seasonal chill and air of celebration comes a need to decide what will work best for holiday dressing—especially given our current, out-of-the-ordinary lifestyle.
This year, all indicators point to a quieter fall and winter season, which means more relaxed dressing. While this last year has been a difficult one, I, for one, have found the relaxed dress code we have all adopted to be a true joy. This trend will, no doubt, extend through the holiday season, and many of us will be spending our time at home with our "inner circle," dressed to be relaxed—which begs the question, "hmmm…what shall we wear?"
FITNESS & LOUNGEWEAR
These are still the most sought after looks. I had to laugh—or maybe cringe—as I went shopping for this blog. I have known for some time that once the chill of the season set in that the topic of choice would be cozy, luxe, cashmere sweats. The jogger and hoodie are the top trends right now, so I held off sharing this as a pointed topic until the weather was cool enough for this luxe category to make sense.
During my years of working with many of you, I have come to learn that you much prefer to shop when the weather of the season actually hits as opposed to when it's, say, 95 degrees out. Well—as I got back into the treasures I had put on hold for this blog, almost all of them had already "sold out." Imagine my dismay! Thank goodness for retailers and their backup plans!
So, let's talk about the joy of having one, or more, of these fabulous cozy cashmere looks.
Ditch the drama and stress that often go hand-in-hand when creating an evening out or holiday celebration look. When it comes to cashmere, you can look (and feel) fabulous with minimal effort.
What I love about cashmere, in the form of joggers and hoodies, is the comfy, cozy-chic of the look. This yummy combo fills that relaxed,  stress-free, it-only-takes-two-minutes-to-get-dressed process, yet ups your look infinitely by way of its luxurious fabrication. You will look and feel like a million dollars all day, as opposed to the über-casual non-cashmere version of this look.
The jogger and hoodie or even a matching or complementary sweater are flattering, comfy, and oh-so-elegant. The style impact of these cozy pieces is a godsend. That being said, let's see what's in and what combinations you can create. There are some head-to-toe looks here that come as a single unit and are, of course, fabulous!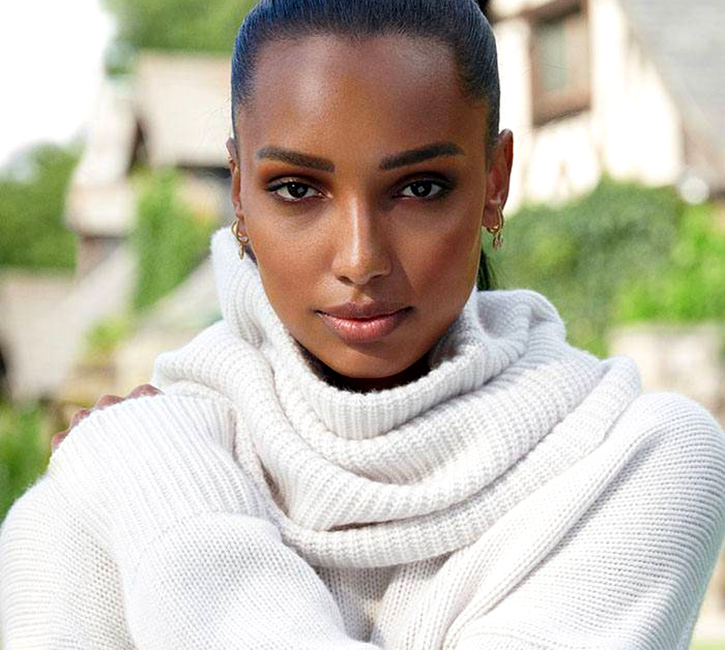 MIX & MATCH SEPARATES
In addition to the sets I've shopped for you, I've found some ultra yummy separates that you can match with the intended piece or buy and wear with a flattering cashmere sweater you already own.
This is a win-win situation where you can easily create several mix and match looks that you will always have at your disposal from just a few simple pieces. 

 SHOES TO ACCOMPANY YOUR LOOKS
As you work your way through the options I  have found for you, I'd like to take a moment to address the shoes you will want to consider pairing with all this luxe coziness.
If you are entertaining for an evening, I recommend strappy sandals as they take this sporty look and transforms it into the perfect "evening out" look, even if you are staying in.

BOOTS TO ACCOMPANY YOUR LOOKS
For a more casual approach, I strongly urge you to wear boots with your joggers. Tuck your joggers into the boot for this more casual look. 
As far as styles go, my first choice for sure is the shearling boot in whatever category you have or want. I stayed away from showing UGGs as we all have at least one great pair, but I have included some lovely candidates here.
You could do a riding boot or even a calf-height boot where again, you tuck your pant into the boot. To be clear, I would avoid the dressier ankle bootie. You all know I am a massive fan of the pointy toe, but the ankle bootie doesn't pull this look together, so please stay away from that. 
I also don't recommend sneakers when creating these looks. While they have certainly made a contribution to the casual aesthetic, they do nothing to help create a luxe casual look.

Now is the perfect time to begin the lovely and languorous "task" of acquiring those perfect, cozy, luxe pieces that will create a good portion of your fall and winter wardrobes.
You will not only look like a million dollars, but you will also feel the true luxury of what we all know fall and winter style represents.
Before I leave you, I just wanted to share a couple of other thoughts with you…
1. Many of the luxe pieces featured in this post are listed as sustainable, and
2. Regardless of what speaks to your cozy, luxury-loving soul as gifts for self, during this holiday season, there are those you love who will feel the same. Hence, these glorious pieces make the perfect holiday gift!
Happy shopping!