Shopping
Fashions fade; style is eternal.
— Yves Saint Laurent
We do the shopping so you don't have to!
Whether you're shopping our LikeToKnowIt (LTK) feed, in need of wardrobe Essentials, or cruising the latest Blog, we've got you covered!
What is LTK?
Download the LTK app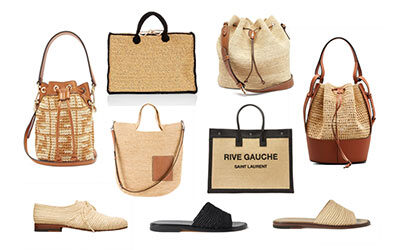 Raffia, the straw-like fiber made from the leaves of the Raffia palm, is a quintessential component of summer dressing. This fabrication makes me think of the simple, timeless, understated chic that makes French style appear effortless. See what fabulous pieces we've found that can be worn with virtually everything you own!
Is LikeToKnowIt (LTK) new to you? Check out this short introductory video by Bobbi for details.