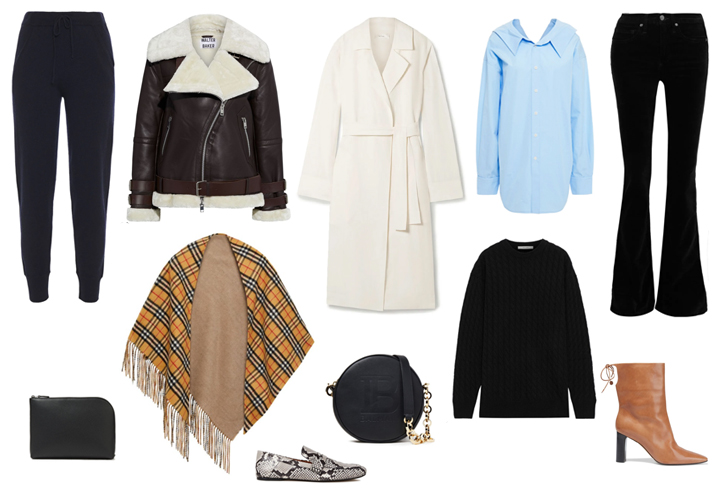 A sampling of Deals & Steals from The Outnet.
It will come as no great surprise when I say that I love beautiful things and treasure beautiful quality. But would you guess that I also love finding yummy value pricing whenever possible?
In fact, when it comes to shopping, whether it be for myself, my personal clients, or my faithful Be Iconic followers, one of my favorite things to do is to check out the discounters. What I love about the discount shopping arena is the endless ability to find incredible treasures at an amazing value.
Over the next two weeks, I want to share some delicious finds I have discovered at some of my favorite discounters. This week we'll be looking at items from The Outnet, Net-a-Porter's discounter source, and next week I'll be sharing finds from Saks Off 5th, Saks Fifth Avenue's discounter source.
I have separated the shopping into categories to help your creative soul focus a bit better. Every piece is worth considering as these are the kinds of finds that build breadth and depth, of a timeless manner, in your wardrobe.
Be sure to note some of the season's best trends among the treasures you see here. And since we all love getting value as well as chic, we know you'll love these perfect pieces at the perfect price.
Enjoy, and happy shopping!
ACCESSORIES
We're going to start with accessories, although I've included a wrap (in addition to the bags) that I think is divine. I'm pointing it out as I don't want you to miss it.
I love it all, and those crossbody bags will go miles in terms of versatility!

DRESSES
 Next up are some yummy dresses…and a skirt! Each of these pieces is perfect for the season and most are seriously timeless.

LOUNGEWEAR
Loungewear and live-in fitness goodies are a huge favorite for us all, and I know you will love what you see here—especially in the cashmere.

JACKETS
You are going to love the wide variety we have found here, from leather jackets to more serious jackets, to one glorious trench.

PANTS
Talk about timeless fabulousness! Each of the pants I've found for you in this section of our "show and tell" is a sure-fired "WOW!

TOPS
I love the wide variety of tops I've found, from sweaters to oversized shirts and more. They are all pieces to own, love, and live in! Yes, they are just that wearable!

SHOES
And lastly, though most assuredly not least, are shoes. Though only a small collection, each pair is a powerful stunner in terms of chic, versatility, and timelessness. Let's just say I am totally possessed by them all!