Transform Your Career and Be Unstoppable!
Ladies, it's time to face facts; we are behind the eight ball when it comes to the business world.
While much has changed for women in the workplace during our lifetime, we still need to catch up, and as a result, we're still not reaching the pinnacle of our potential.
The mission of Be Iconic Business is to help get you there. Expert advisors and curated articles from the best sources are directed solely to you as a woman to help you succeed and the power impact of dressing in the workplace is addressed front and center to catapult your business journey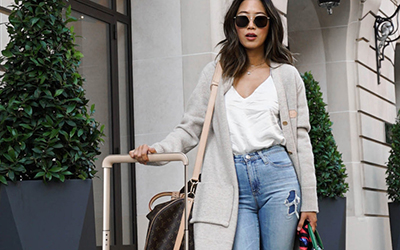 Vacations are meant for setting out on new adventures—relaxation, exploration, and generally experiencing what the world has to offer—all of which are that much more enjoyable without the annoyance of stomach bloat. Don't let digestive issues and a bloated stomach dampen the spirit of your time away. The following article from theeverygirl.com features five ways to combat the dreaded travel bloat, and each one has been tested and approved by the article's writer herself. Read on for fool-proof methods that will allow you to enjoy your vacation without fear of a stomach revolt!
read more