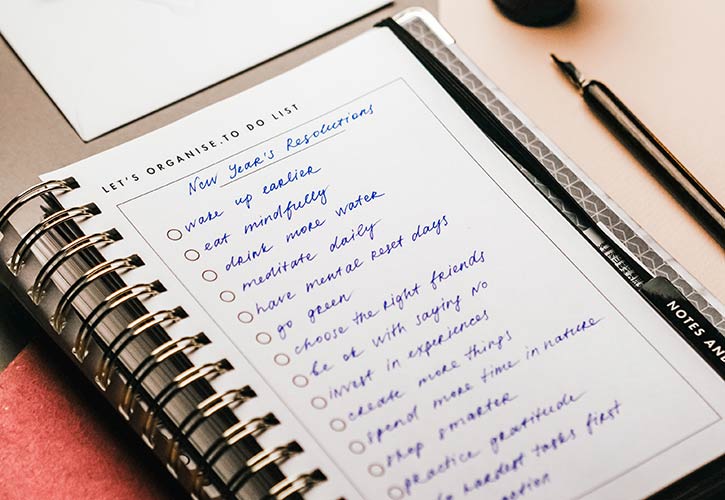 Once again we find ourselves in a new year…
…and the phrase "new year, new you" is one that takes on a whole new level of importance. It's no great surprise that most of us see the new year as a time to start fresh with the changes we want to make—and this year, in particular, I think those intentions are even more magnified.
Historically, the most common New Year commitment we tend to make is to improve our physical health by eating better and working out more. We know that healthier living and self-care ultimately make us happier and help to improve our confidence, so we enthusiastically resolve to take on a new healthcare regime—and hopefully, we stick to it past February!
This last year was one for the history books, and if you were like me, there was a lot of wearing the same old yoga pants, joggers, and sweatshirts for the better part of the year. Let's be honest—we lived in them! That is when we weren't in our PJs. (I will say that I got past the PJs part, mostly by mid-summer. Bless me!)
With that in mind, many of us would no doubt like a fresh start with some great NEW workout and leisure pieces that are both comfortable and adorable. Enter what we have for you here.
You will note that a number of the treasures we show are more designer-oriented, as per usual, but in addition to that, I have tapped a previously unused source for Be Iconic Style… (hold on to your hats) Amazon! Don't judge; what we've found is seriously adorable. I know… Who knew? Lol!
Having said that, let's go for it.
HOODIES
Let's begin with some fun hoodies as they are your pull-your-look-together third piece. These looks pack a lot of punch, and I think you will love what you see. I sure did!

Bottoms
Next, let's do the fun bottoms that I found. They range from joggers (the ultimate comfort pant for life) to crop leggings to bootcut yoga pants—most with pockets! On a side note, how many times have you been desperate for a pocket in your leggings and yoga pants?? We think you will absolutely fall in love with all of these.

Fun Workout
Here are some fun pieces that don't necessarily fall into a specific category, but I was obsessed with them, so I'm going to call them "fun workout." I know you will find them as yummy as I do! 

SNEAKERS
And, last but not least, sneakers. We need them, we live in them, and all of us could use a new version of what we have been living in for a year or so. 

Have a delightful journey with all these adorable, easy, endlessly useful treasures. 
We all know we will definitely use them to work out, and we are more inclined to work out when we feel cute. We all also know we will end up living in these for our day-to-day dressing. Many of us were doing that even before COVID. 
Happy hunting, and here's to the success of your workout and to this glorious fresh start (if there ever was one) of a New Year!
Warmly,
Bobbi