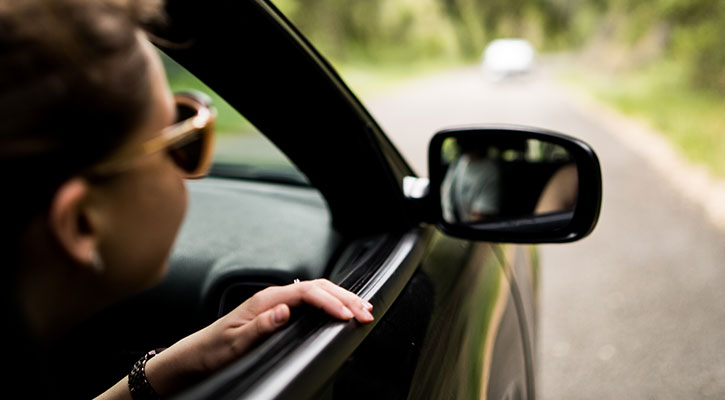 On the road again
Goin' places that I've never been
Seein' things that I may never see again
And I can't wait to get on the road again

—Willie Nelson
I just can't help but quote the lyrics of "On the Road Again"—a much beloved song which has taken on a renewed energy for me—in the last few months in particular.
If, like me, you are longing to get out of town but are not yet comfortable with flying, you might want to consider the ever-popular adventure known as the road trip!
This blog will be the first segment in a series focused on the places you may actually visit this summer. So, if a road trip is on your agenda, you're in the right place this week! And since this type of travel generally means hours in your car, naturally you're going to want to be comfy… and we know you'll want to be trés chic in your comfiness!
Ready? Set? Let's go!
So what am I seeing for you? I see the comfort of joggers and other soft pants or shorts. Maybe a dressier sweat suit in a light fabric would do the trick. Naturally, there are the tops to go with whatever you have on the bottom so of course a white t-shirt is your man here.
And don't forget your third piece. The third piece is critical and can be anything from a little cardigan, to a sweater, to a hoodie. And for your feet—you're going to want to go minimal, light and comfy there, too.
TOPS
As you see, I've shopped some adorable tops—all t-shirts of one sort or another. You can also see the ease of pairing them with almost every single bottom we show. There are a few versatility exceptions, but mostly lots of wonderful, useful, adorable tops that you'll wear endlessly—and, not just for this trip!
I especially like the idea of the little striped t-shirt paired with any of the khaki pants, and I love the idea of the tie-dyed leggings with the long sleeve white t from Free People, coupled with a pair of black sandals…I am possessed by that look!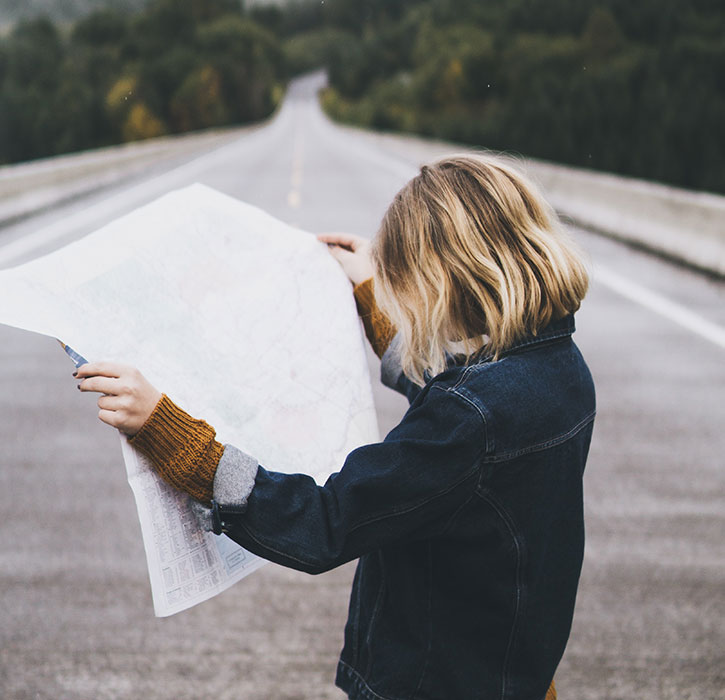 THE THIRD PIECE
Your third piece is always a necessity, and we've found lots of treasures for you. It may be hot where you are traveling to, but think terms of other passengers… Are you all on the same page when it comes to the air conditioning in the car? And, you should always keep in mind the restaurants you may visit along the way…brrrr! It could be hotter than blazes outside, and positively acrtic inside.
If you are headed to the California coast, keep in mind that you'll absolutely need that third piece! Starting at 4 p.m. you'll find yourself chilly, and by nighttime you'll be miserable if you're without one—because you'd thought this was balmy California… Not exactly what you expected.
You might not need the warmth of the third piece, but you will want it for style, at the very least, in every situation on your journey. This is why I focus on the absolute necessity of them.
I know you will love these!

BOTTOMS
The bottoms I've shopped offer something for everyone. Choose from shorts to sweats and lots in between.
Each one of these options is a keeper, and you'll find them endlessly useful for life—not just this trip. You'll also find that all of what I've shopped is easily paired with a variety of the tops I have included.
You're going to love these!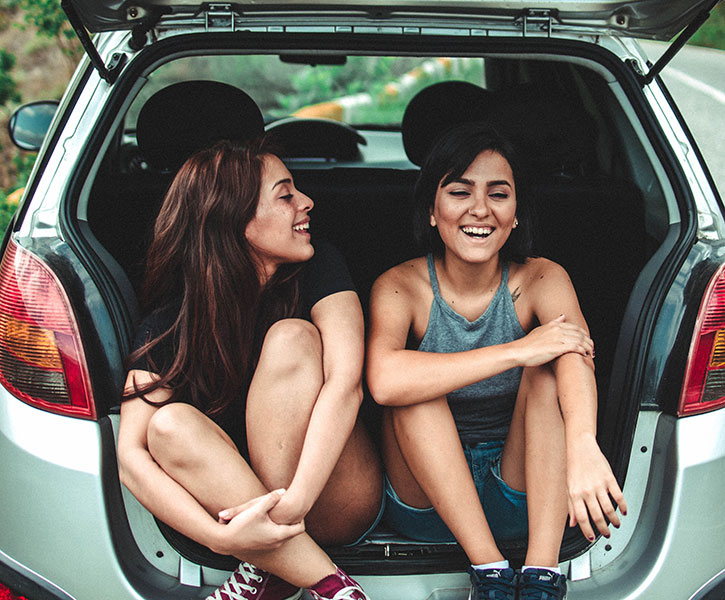 SHOES
Not much needs to be said here… The shoes I've shopped for you are simple, comfy, and chic, and I've included everything from flip flops and slides to sneakers.
TOTE & CROSSBODY BAGS
I love a large, yummy tote as when traveling we all need that big bag that holds everything for our convenience—including the little crossbody that we pull out of the tote as we enter a restaurant, museum, shop, etc.
I stayed with the color themes of black and tan as they pair perfectly with everything you'll see in this blog—never mind the endless other situations in which they will be used.
SUNGLASSES
What would a road trip be without sunglasses? Naturally we can't do without them! (Talk about glare…) Sunglasses are a road trip must-have and I have found some fabulous options for your that are also fabulously priced!

So, here we go "on the road again" in comfy chic!
Happy journey!
Looking for even more fabulously curated summer shopping? Check out: