These Powerful Words Will Transform You.
We all need inspiration in our lives. Why? Inspiration feeds our very soul.
This is where you will find your real power—the place where you find inner joy and peace. The place that, when reached, allows you to stand tall in who you are and empowers you. It all begins with you "becoming" on the inside. Your inner world creates your outer world.
Be the change you want to see happen in the world! Be Iconic Style is here to help you on your way to becoming. Our mission is to offer education and increase your awareness and empowerment. If you haven't already, begin your journey today.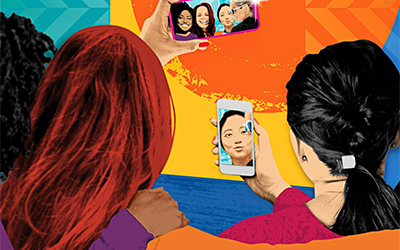 Whether you're the friend who "likes" and comments on every one of your BFF's Instagram posts in one sitting, or you're the one who bakes cookies (or arranges a Tiff's Treats delivery) for your bestie, we all have different ways of saying "I love you." In a time when communicating via phone call, text and social media is the norm, Oprah magazine shares some practical ways to harness the digital era and improve your friendships.
read more