How You Take Care of Yourself Transforms Every Aspect of Your World
We came to this earthly plane with a body that needs to be nurtured and cared for, and yet, as women we are often second, third or fourth in line to care for ourselves…even when we're single!
We liken this phenomenon to using the oxygen mask on a plane; you must take care of yourself before you take care of others, or there will be little or nothing to give.
Once again, we're talking about self-care. (Do you see a theme here?) You only get one body per lifetime…honor and care for it, and it will serve you well! Be Iconic Style's mission in fitness and wellbeing is to help you make you a priority!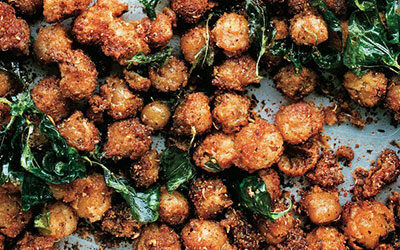 If you've ever had fried chickpeas before you'll know how unbelievably addictive they can be. And the good news is, they are not only high in protein, but they're also a rich source of vitamins, minerals, and fiber! That said, you're definitely going to want to check out this recipe for Spicy Chickpea Poppers from one of our favorite recipe sources, Epicurious. The crunchy bite of the fried chickpeas combined with fragrant basil and earthy cumin makes for a savory snack you will crave. Warm and golden brown, these spicy chickpea poppers are absolutely delicious!
read more