How You Take Care of Yourself Transforms Every Aspect of Your World
We came to this earthly plane with a body that needs to be nurtured and cared for, and yet, as women we are often second, third or fourth in line to care for ourselves…even when we're single!
We liken this phenomenon to using the oxygen mask on a plane; you must take care of yourself before you take care of others, or there will be little or nothing to give.
Once again, we're talking about self-care. (Do you see a theme here?) You only get one body per lifetime…honor and care for it, and it will serve you well! Be Iconic Style's mission in fitness and wellbeing is to help you make you a priority!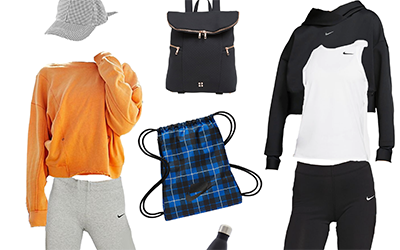 Fitness wear, sports wear—or whatever you want to call it—has become a staple of style for us all—especially now. More often than not, we're opting for the unkempt PJ look sans makeup these days, but it doesn't take much to up our style game while still maintaining a serious level of comfort. That said, you're going to want to be sure to check out the fabulous casual fitness wear looks we've found for you!
read more