How You Take Care of Yourself Transforms Every Aspect of Your World
We came to this earthly plane with a body that needs to be nurtured and cared for, and yet, as women we are often second, third or fourth in line to care for ourselves…even when we're single!
We liken this phenomenon to using the oxygen mask on a plane; you must take care of yourself before you take care of others, or there will be little or nothing to give.
Once again, we're talking about self-care. (Do you see a theme here?) You only get one body per lifetime…honor and care for it, and it will serve you well! Be Iconic Style's mission in fitness and wellbeing is to help you make you a priority!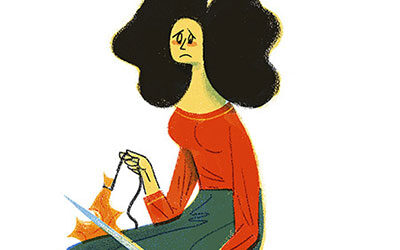 Has anything really good ever happened to you and after celebrating for a split second you stop and think, "no, this is too good to be true"? As harmless as this thought may feel, it's actually you not allowing yourself to experience the joy of a good thing! It's you believing your happiness has a "full capacity limit," and guess what? It's time to break out of that mentality! This O magazine article features life coach, Martha Beck, who offers amazing advice to those depriving themselves of happiness and may not even know it! Are you one of those people? Keep reading to find out…and if you are, discover how to become the happiest version of yourself. You deserve it.
read more