Learn and Transform Yourself Into Your Most Beautiful You.
As women we are so hard on ourselves.
Rather than focus on the physically beautiful qualities unique to each of us, we are quick to point out our flaws to ourselves (and to others) and then overlook our positive attributes as if they don't exist.
Our mission at Be Iconic Style is to help you value and treasure the beautiful physical qualities about yourself.
You need to be kind to yourself and appreciate what makes you beautiful. That kind of self-care shines through in all areas of your life. Read, watch, and shop the ways that Be Iconic Style can help to enhance all your beautiful qualities.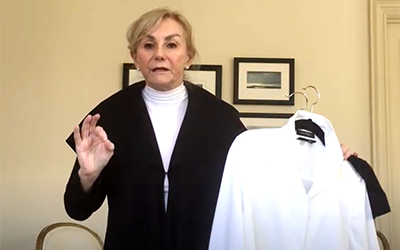 Chances are if you work from a home office, you're already familiar with the ins and outs of Zoom calls—but if you're new to video conferencing, there are a few things you should be aware of. Our very own, Bobbi Schwartz and Be Iconic Style contributor, Kara Goodson, offer sound advice on how to maintain a level of professionalism while Zooming with your colleagues, from what to wear to lighting and makeup. We've even shopped product for your own Zoom Makeup Kit!
read more