Dress Impeccably. Be Iconic.
5 Easy Pieces to Power Up Your Chic
5 Easy Pieces is all about pulling together adorable and easy-to-combine pieces
to create fabulous, easy-to-wear looks.
Each week follows a theme, and we share five new pieces that work together within that theme, making shopping a breeze. Whether you choose from our more budget-conscious or our new elevated selections, one thing is sure—you will look fabulous!
We'll keep each theme up for four weeks (just in case you miss a week), but be sure to check them out sooner rather than later, as the pieces we love have a habit of selling out fast!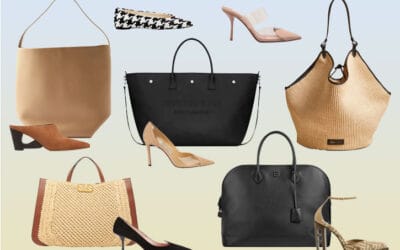 The trends for Spring are fabulous, so be prepared for a season of style adventure! This week we're focused on oversized handbags and pointy-toe shoe styles. Even though these two categories are trending for Spring, they are also timeless treasures that will serve you for years.