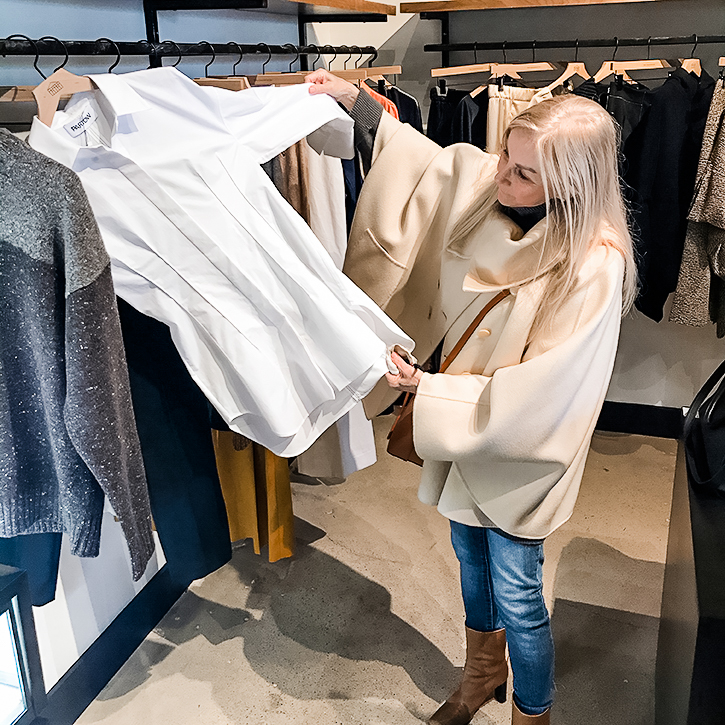 Photo: Bobbi Schwartz
It's that time of year again with sales everywhere… And most items are at their lowest markdowns!
Normally this is the perfect time to find those treasures that you have had your eye on and just done nothing about. But where do we find ourselves this year? We're in sort of a quandary.
If you are like me, and most of the world, we've stayed away from shopping this last year. Why buy, even that perfect piece, if you are going nowhere to wear it? And yet, if you are like me, and a number of my clients, you are just wanting something adorable and fresh to feel—new. And, maybe this is wishful thinking, but it could be that we will be emerging from our cocoons in the not-too-distant future, and then we'll find ourselves saying "oh no! I need something fun!"
Those who know me well, know I am a huge fan of what I call "value."
Value to me is discovering fabulous finds at a fabulous markdown price. With that in mind, I believe this year is the perfect year for jumping on the sales. As I mentioned, most of us have had a year of little (or no) fun new, timeless, and incredible pieces to add to our wardrobes. You know, those items you acquire that are truly versatile and go with what you already own. Those few pieces get you a lot of mileage as they spruce up your look and make you feel like a million dollars. And, by virtue of what has occurred during this strange period of time, there are some show-stoppingly chic treasures to be found.
In today's post, you will see a number of the yummy treasures I have found and love, at a few of my favorite fashion houses. In addition to the few fab finds you will see posted here I am providing you links to the sales at these favorite places so you can cruise to your heart's content finding those other treasures you just don't want to miss.
Have the best time shopping for treasures at seriously reduced prices!