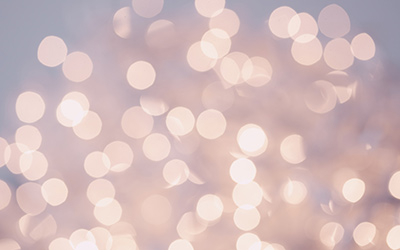 Photo: Sharon McCutcheon | Unsplash
One of my favorite holiday shopping experiences is definitely looking for the perfect stocking stuffers.
I love the charm, creativity, and just plain fun of this part of the holidays… once I find what I'm looking for. But before that…oh boy! For me, it's a stressor because not only do I want to find that perfectly clever gift, but I want whoever is going through their stocking to be loving every second of this joyous, happy moment.
If you are like me you feel both the pressure and the absolute joy of making the Christmas stocking a big deal.
As we embark on our stocking stuffer adventure this week, we wanted to share an over-the-top version of what to put in the stockings of friends and loved ones… or even what you'd like to find in your own stocking.  What follows is a lot of fun and will bring some divine cleverness to your stocking gifts.
CAN YOU SAY CASHMERE?
Let's begin with a topic we have covered a lot lately, simply because it is so fabulous! Cashmere! These cashmere pieces are small enough to fit in the stocking and are guaranteed winners. I mean, what's not to love?

STYLISH SUNGLASSES
And sunglasses… Oh, do we love sunglasses! We've found a few styles that are guaranteed to bring a smile to the face of their lucky recipient—and they are endlessly useful to boot!

BEAUTIFUL BAUBLES
The holiday season is known for its glam events, and regardless of what this season brings, these gorgeous baubles are gifts that are truly timeless and stunning.

AMAZING ACCESSORIES
This collection of miscellaneous but fabulous pieces are all definite pleasers! Each one stands on its own which definitely adds "punch" to your stocking gifts.

INVESTMENT SHOW-STOPPERS
And last but definitely not least, these stunning investment watches go above and beyond the show-stopping category. They are truly glorious lifetime treasures that will create a lifelong memory of joy. 

How much fun is all this? Each piece is a treasure all its own and could be that perfect "something" to help express the joy of the season to the people in your life.
We clearly had a great time putting these take-the-pressure-off pieces together for you. So, here's to the magic of the holiday season, and may it be yours in every way!
Happy holidays from the entire Be Iconic Team!  Here's to the joy of fulfilling somebody's wishes!