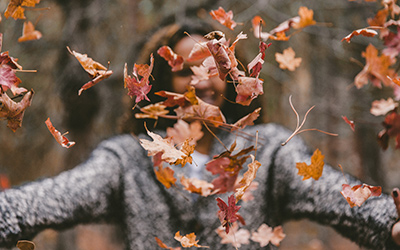 Shoes. Now, this is a subject near and dear to all our hearts. With that in mind, I figured you would all love to see what new shoes are in store for us this fall! How fun is that?
Just so you are aware, I wanted to cover every price range in the glorious shoes we'll cover, so you will note everything from designer to discounter in the shoes you see, and I am sure will end up loving them all!
SANDALS
Let's begin with sandals.  They are often a year-round attraction in the shoe department. I've included the strappy sandal as they work so beautifully with jeans and for evening—whether you're doing casual or cocktail. (I wonder, is cocktail even a thing anymore?) And I've also included platform sandals, which are such a fun trend with the 70s look that will be so prevalent this season.  And of course, there are a pair of clogs as you can't think of the 70s and leave them out.
These are all categories of shoes that pack a serious punch and are endlessly useful.

 SLIDES & MULES
Next, let's look at slides and mules—they are such delicious shoe categories.
Here we have some fun knotted slides along with some beachier, swim classifications. We also have chic mules and slides of the comfy, cozy variety. And for those of you who know my style, please don't faint when you see the Birkenstocks and their look-a-likes.
Lots of fun everywhere in this group of yummy, useable shoes.

LOAFERS
Loafers are a "must-have" to wear with jeans of various styles as well as our menswear looks!
I've included a pair of Tod's driving mocs in addition to some stunning oxfords that are oh-so-chic. These menswear classics are timeless additions to your shoe wardrobe that will serve you forevermore.
What will you add to your fall shoe wardrobe?

SNEAKERS
Of course, I dropped in a few pairs of sneakers… just because they are so adorable. Plus, who doesn't live in their sneakers?!?

BOOTS
And last, but most assuredly, not least, let's look at boots.  This is my favorite category of shoes! Boots have become a year-round staple and I never cease to want to own a zillion of them. I am sure I am not alone in this.
Of course, I've focused on the pointy toe which you all know I feel is the most flattering silhouette in any shoe style. You will note both the ankle bootie and the over-the-knee boot, both of which are huge trends this season.
I'm also featuring the lug sole and combat boot which is such a fun look with all your cozy pants, be they utility or joggers. And speaking of cozy, I've included the ever practical, shearling-lined boots. They are just the best on those chilly days that require cozy gear!

How fun was all this! Shoes for everybody at lots of prices to fit almost every budget.
I know you will be as possessed as I am, and that is pretty darn possessed! So shop away and happy hunting!
Looking for even more fabulously curated casual and cozy shopping for fall? Check out: