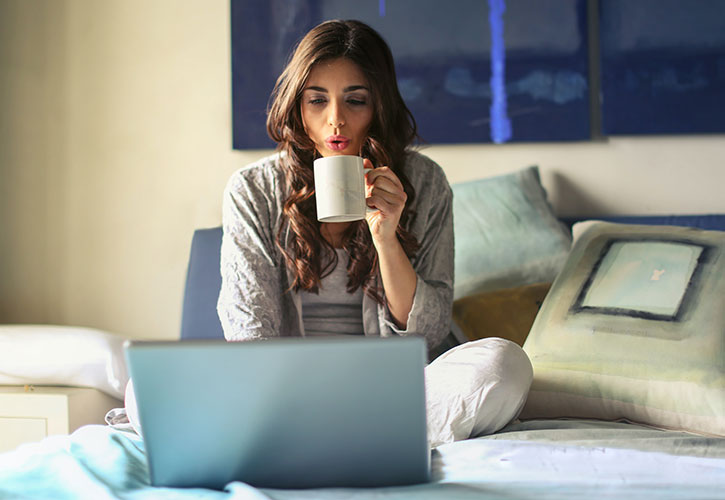 Photo: Andrea Piaquadio | Pexels
This year's trend report for fall and winter 2020/2021 is a real conundrum.
Trend forecasting begins well in advance of the season in question, so these trends were set in motion long before we began having to shelter in place. With that in mind, here is my take on this season's approach and selection of trends some of which are based on our "new normal."
Initially, we will be looking at a number of more realistic trends that are in line with our current lifestyle. These trends are focused primarily on a look that many of us have adopted since March—and that is comfy and cozy.
SWEATERS & HOODIES & JOGGERS (OH MY!)
Naturally, as temperatures drop and we begin to feel a chill in the air, we're going to be seeing a lot of chunky, easy-to-wear, soft-feeling sweaters that I see going beautifully with snuggly joggers.
Sweaters abound, in cashmere and other cozy fabrics, and I'm seeing lots of oversized and tunic length silhouettes. We will also see hoodies everywhere, in numerous fabrications.


 UTILITY PANTS, KNIT LEGGINGS & MORE JOGGERS
Utility pants will be plentiful this coming season, and we'll be seeing many of them in cozy, woven fabrics and knits. Additionally, I'm adding cozy knit leggings and joggers to our list of immediate fall trend necessities. These luxe, stay-at-home looks will have you looking casual chic while feeling pampered and relaxed.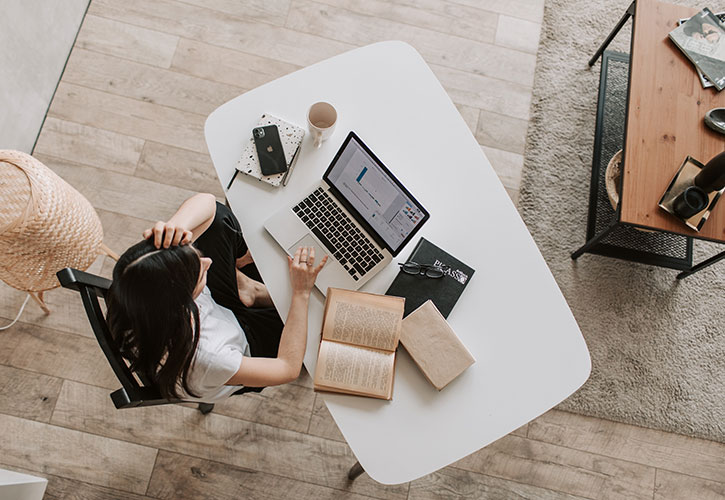 Photo: Vlada Karpovich | Pexels
MENSWEAR
If you're working from home, the above trends are perfect for those days when you don't have any Zoom meetings scheduled.
For those days when you do have meetings planned—whether in person or online—the menswear look, which is so important this fall, will be perfect for you. If you happened to see our blog entitled "Lights! Camera! Action! Zoom 101,"  you will recall the importance of a flawless presentation while online as you have far fewer opportunities to influence clients—both existing and potential—bosses, and peers than you do in person.
Those of you who are venturing out as the fall season evolves will want to take note of this trend as well. The double-breasted jacket and pleated drapey trouser looks are incredibly luxurious and make such a chic statement!
You will see plaids everywhere and in many incarnations including menswear suitings, ponchos, and capes.


MONOCHROMATIC
The monochromatic look is a huge trend that I consider to be the pinnacle of chic. It is the height of subtle luxury and show-stopping fabulousness as you are sure to see in the pieces I've shopped!

 MIDI LENGTH SILHOUETTES & OVER-THE-KNEE BOOTS
Midi length dresses, skirts, and coats are here—along with fabulous, chic, over-the-knee boots!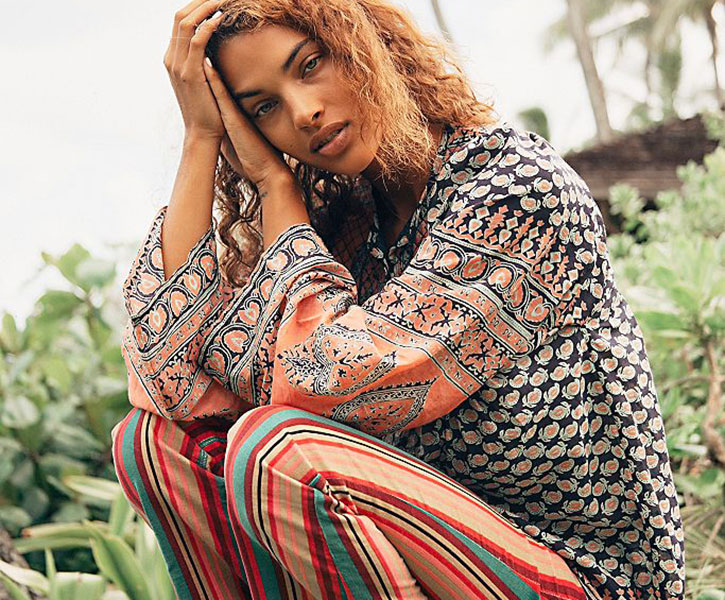 70s Casual
For casual, the 70s is a full-on trend this season. If this style speaks to you, be on the look for flare-leg jeans and platform sandals—and of course, we've shopped some fabulous options for you!

FALL TRENDS COLOR PALETTE
The colors for fall are all over the board from jewel tones to winter white. My money is on winter white, various shades of nude, and earth tones. However, if you're looking for a pop of color you'll want to think along the lines of red and fuchsia.
TRENDS SUMMARY
To summarize my way of thinking, this fall we have two sets of trends. One is focused on cozy, at-home attire, while the other is for emerging from the "cocoon" (so-to-speak) and getting out a bit.
My guess is that many of you already have pieces that will work for both of these circumstances and it is more a matter of finding a few, new perfect treasures so that you may enjoy the pleasure of something new and yummy. And who doesn't deserve something new these days? I just know you're going to love the scrumptious pieces I've shopped for you… and anything you buy you will love, live in and have for years to come.
Happy treasure hunting!
Looking for even more fabulously curated casual and cozy shopping? Check out: