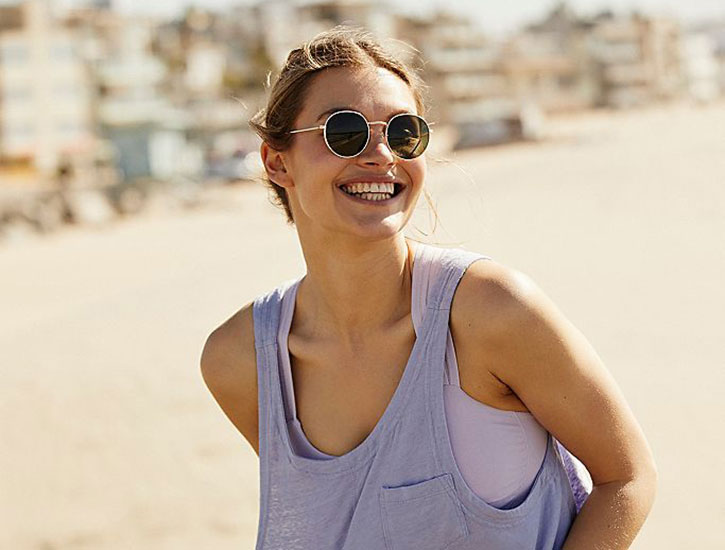 We are now well into what is often referred to as the "dog days of summer," and with rare exception, we are all toasty and looking for ways to beat the heat!
That being said, our daily challenge becomes finding the coolest pieces in which to attire ourselves which is the theme of this blog.  We've found lots of adorable goodies that fill the bill for keeping you cool and upping your summer chic!
DRESSES
There is nothing like a simple, light frock paired with simple sandals and a straw hat to bring true lightness and chic to your day.
See what we have here that we love!  And be sure to check out all the adorable shoes at the end to put with those dresses that are so perfect for you and help you feel breezy and light.

TOPS
The perfect top will help keep you cool and feel oh-so put together when paired with shorts or pants. We have everything from the cami look to long-sleeved options, so there are sure to be several styles that will speak to your summer, beat-the-heat dressing soul.
Be sure to check out the lightweight tank tops and camp shirts for simple clean lines. The ever-so-French, striped t-shirts are adorable and fabulous with any bottom you pair them with. My preference is a baggy, khaki pant.
The bohemian look, in both long and short sleeves, is fabulous, and I am possessed by the camp shirt look that is really a halter. Talk about a cool, crisp statement! Wow, wow, and wow some more!

BOTTOMS
Every single one of these bottoms is an investment in your light summer look. They each are extremely versatile and beyond easy to pair with a top. Naturally a white t-shirt is at the top of my list and if you are like me, you have a bazillion in your closet that you can just throw on. Having said that, the tops we show here pack a lot of punch and are just another fabulous way to maximize your summer wardrobe.
The striped and khaki pants we have found are must-haves that will last you for years. The denim pants—especially the pedal pusher length—is just wow!
Linen shorts are the best way to stay cool (and look the cool), and get a "ten fingers up" review… That's how much I love them! Each of these bottoms create a must have look for you!

SHOES
Lastly, but certainly not least, are  shoes. We've focused on a variety of sandals and sneakers, both of which are quintessentially summer.
Light sandals are the perfect pairing with breezy, summer dresses, and when it comes to your bottoms, swapping sneakers for sandals will take your look from casual to dressy. In fact, with the right pairings you'll look like you should be vacationing in France… Ooh la la!

We love everything we've found and think you will too!
How much fun to beat that summer heat in chic, fun style! Happy shopping!